Bridging the Gap between Rehab and training
The Rokke Experience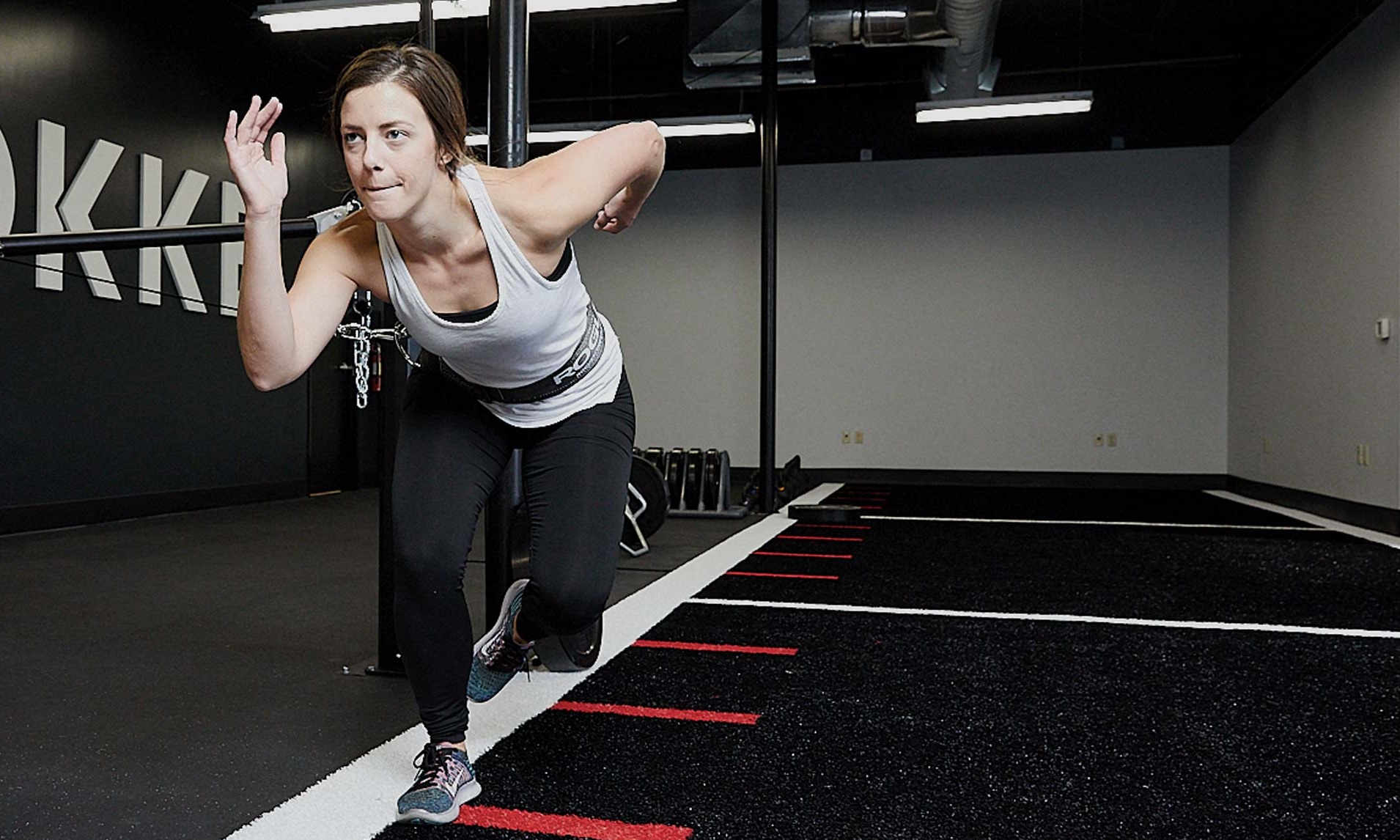 Stronger Starts Here
Our name is inspired by the timeless story, David and Goliath, where an unlikely opponent took on his adversary with, of all things, a rock. As a boutique practice, we provide focused, quality care from an elite team of friendly experts who are all about your progress. We are also one of the first out-of-network [self-pay] physical therapy practices in the Portland area. This model allows us to curate care to individual needs, without insurance restrictions. We're here to break down barriers, instill hope and trail blaze a new path for health, wellness and performance.
Kent Morimatsu
PT, DPT, OCS, CSCS, CMPT, USAW-L1
Owner/Executive Director of Clinical & Performance Operations
Born and raised in Honolulu, Hawaii, Kent moved to the Pacific Northwest to study exercise science at Oregon State University. After earning his Bachelor of Science degree in Exercise and Sport Science from OSU and a Doctorate in Physical Therapy (DPT) from Pacific University, he has practiced over the past 13 years as a physical therapist specializing in treating orthopedic and sports related injuries. He believes in empowering people through movement and exercise, with his greatest passion being rooted in helping people realize their potential. In addition to treating patients with manual therapy techniques and therapeutic exercise prescription, he values the importance of continuing education in his field and has received several accreditations. He is a board certified Orthopedic Certified Specialist, Certified Manual Physical Therapist, Certified Strength and Conditioning Specialist and USA Weightlifting Sports Performance Coach. Outside the office, Kent is a husband, dad, weekend warrior + athlete advocate, GoT aficionado, and movement lover.
Alex Molden
Performance Coach & nike master trainer
Alex has extensive experience training athletes of all ages and skill level from youth to professional in a variety of sports. With a B.A. in Psychology, he attended the University of Oregon and is a Duck legend having played Division I football for their team. He is also a former NFL defensive back drafted 11th overall by the New Orleans Saints, and had a successful career playing 8 years for the Saints, Chargers, Redskins and Lions. Alex is also a Nike Master Trainer with over 10 years of experience, primarily focusing on helping athletes get stronger, quicker, faster, and more explosive while increasing their durability. His contagious energy and passion for coaching drive his unique training style making sessions fun and effective. Athletes will see an overall transformation at every level and the results will speak for itself. He believes that with the proper mindset, training and nutritional game plan, anyone can reach their full potential. His personal coaching philosophy emphasizes his motto of: Skills, drills, now make it real! Outside of training, Alex is a devoted family man and a football coach at West Linn High School.
STEPHEN DEMPSEY
ASSISTANT PERFORMANCe coach
As an Oregon State University graduate with a B.S. in Kinesiology, Stephen has a passion for training athletes to achieve their potential and optimize their overall athletic performance. He believes that strength is an essential basis for every athlete and is dedicated to training proper form and technique in the safest, most effective way possible. He has mentored and trained under Alex Molden for 300+ hours over the course of a year and currently coaches youth through college athletes at ROKKE Performance Therapy in Tigard. Stephen is also pursuing his CSCS (Certified Strength and Conditioning Specialist) certification, which is a highly respected and difficult to obtain credential in the industry. In his spare time, he enjoys hiking, playing basketball and soccer. Stephen can also recite the entire script of The Dark Knight from memory, so don't be afraid to test his knowledge of movie quotes the next time you see him.
IFO Ekpre-Olomu
Assistant Performance Coach
Originally a California native, Ifo graduated from the University of Oregon with a degree in Social Sciences. At the University of Oregon, he was four-year starter as well as a three-time all-conference defensive back where he helped lead Oregon to two Rose Bowls and a National Championship appearance. Ifo went on to be drafted by the Cleveland Browns and played with the Miami Dolphins in the NFL. After sustaining a traumatic knee injury in college and going through the process of rehab, he wanted to gain a deeper understanding of the science behind performance training and the process of returning back to play. He was inspired to pursue a profession in Sports Performance, focusing on how an athlete should move and how they should be explosive and stable in all planes and all directions. He is dedicated to helping youth athletes achieve their potential and pass on valuable life lessons that go beyond the playing field. In his spare time, Ifo enjoys spending time with his wife, playing basketball and golf, and dominating in any XBOX/Playstation games.
kathleen hansen
PT, DPT, RYT, RRCA, Certified Running Coach
Sports orthopedic & women's health physical therapist
Originally from New York, Kathleen received her doctorate in physical therapy from Stony Brook University in 2008. Evolving her practice over the years, she has pursued continued versatile training in manual therapy through courses with IMTS, NAIOMT and Institute of Physical Art. She has also studied pelvic health with Herman & Wallace.Kathleen Hansen joined ROKKE Performance Therapy because her passion for an active lifestyle and the outdoors led her to pursue a model of practice that isn't limited by constraints of the medical field and melds rehabilitation with wellness and performance training. With a background in treating general orthopedic conditions, Kathleen also specializes in treating runners and yogis and has extensive experience in treating back and pelvic pain.
In addition to her physical therapy degree, Kathleen is a certified emergency medical responder through the American Red Cross, and a certified running coach through the Road Runners Club of America. She has also completed her 200-hour yoga teacher training through Yoga Medicine and enjoys teaching yoga classes as well as incorporating therapeutic yoga into her physical therapy practice. After spending a year exploring the U.S. as a traveling physical therapist, Kathleen landed in Portland in 2011. In addition to her passion for sports medicine, Kathleen enjoys running, yoga, hiking, skiing and surfing.
kerry nolan
PT, DPT, CWC, TPI L-1 SPORTS ORTHOPEDIC PHYSICAL THERAPIST
Kerry was raised in both Texas and Pennsylvania, eventually earning her Bachelor of Science degree in Kinesiology from Penn State University. She then pursued and completed her Doctorate in Physical therapy from the University of Miami in 2013. Kerry has worked in a variety of settings with diverse groups of people - from adolescent athletes and retired weekend warriors to professional and amateur athletes/performers. She moved from Miami to Orlando to Texas, finally landing in the Pacific Northwest where she has excitedly joined the ROKKE team with a desire to combine her love of performance training with physical therapy in a collaborative wellness model.
Kerry is passionate about exercise and movement, with a special interest in weightlifting and athletics. She has pursued further education in the field, earning a Clinical Weightlifting Coach certification, along with the Titleist Performance Institute Level-1 training for golf-specific rehabilitation; she is actively pursuing her strength and conditioning certification as well. Kerry enjoys sharing her love of exercise with people to help them achieve their personal goals, realize their inner strength, and to reach optimal ability and potential. Outside of ROKKE, Kerry enjoys hiking, running, snowboarding, soccer (go Timbers and Thorns!), futsal, plus all things dogs and beer.
Elena Cam
licensed massage therapist & Soft tissue specialist
Cathy korok
Client Experience coordinator &
Rokke ambassador
Cathy is our front desk wizard, customer service champion, and multi-tasking extraordinaire. Always going the extra mile, Cathy is the true embodiment of dedication, compassion, and hard work. Her background in hotel service management provides our clients with the highest level of customer service and hospitatlity and her genuine love and passion for helping people shines through in her everyday work. Outside of ROKKE, Cathy enjoys hiking, spending time with her family, and is a fierce Dance Dance Revolution competitor.
max artsis
director of exercise science + education
nike master trainer
Max is a Nike Master Trainer at World Headquarters, Director of Exercise Science & Education at Rokke Performance, and most notably, a Professor of Sarcasm and Karaoke. Max has a passion for helping all of his athletes find a strong sense of confidence in their training, and most Importantly in themselves.
He has had the privilege of working with athletes in NCAA, NFL, NBA, MLB, and yes, even some adorable tweens. He writes articles for publications like Shape Magazine, speaks at conferences like the National Strength & Conditioning Association, and has helped to shape the Nike Trainer Network as the North America Network Lead.
Max has found his niche with his signature workout series "Animal MetCon" and "Animal Strength," and has invested tirelessly in his continuing education to better serve his clients.
Liane morimatsu
founder & executive director of business operations
Mother of 3 Dragons + Explorer + Design/Organization Enthusiast+ Advocate
As the founder of ROKKE, Liane is passionate about challenging the status quo, pushing boundaries, and helping to empower others. She completed her undergraduate studies at Gonzaga University, with a B.A. degree in Public Relations, and minors in Speech and Finance. With nearly a decade of experience in Public Relations, Finance, Marketing, and Non-Profit work, she has been in a variety of industries in the Pacific Northwest from non-profit, local private industries, as well as publically traded and privately held global companies. Liane has a burning passion for girls sports and female empowerment having played three sports year-round from youth through high school. With a belief that "the meaning of life is to find ones gift, and the purpose of life is to give it away" (Pablo Picasso), Liane values ROKKE's platform and ability to help others and provide the highest quality care to allow the continual pursuit of empowering the underdog.